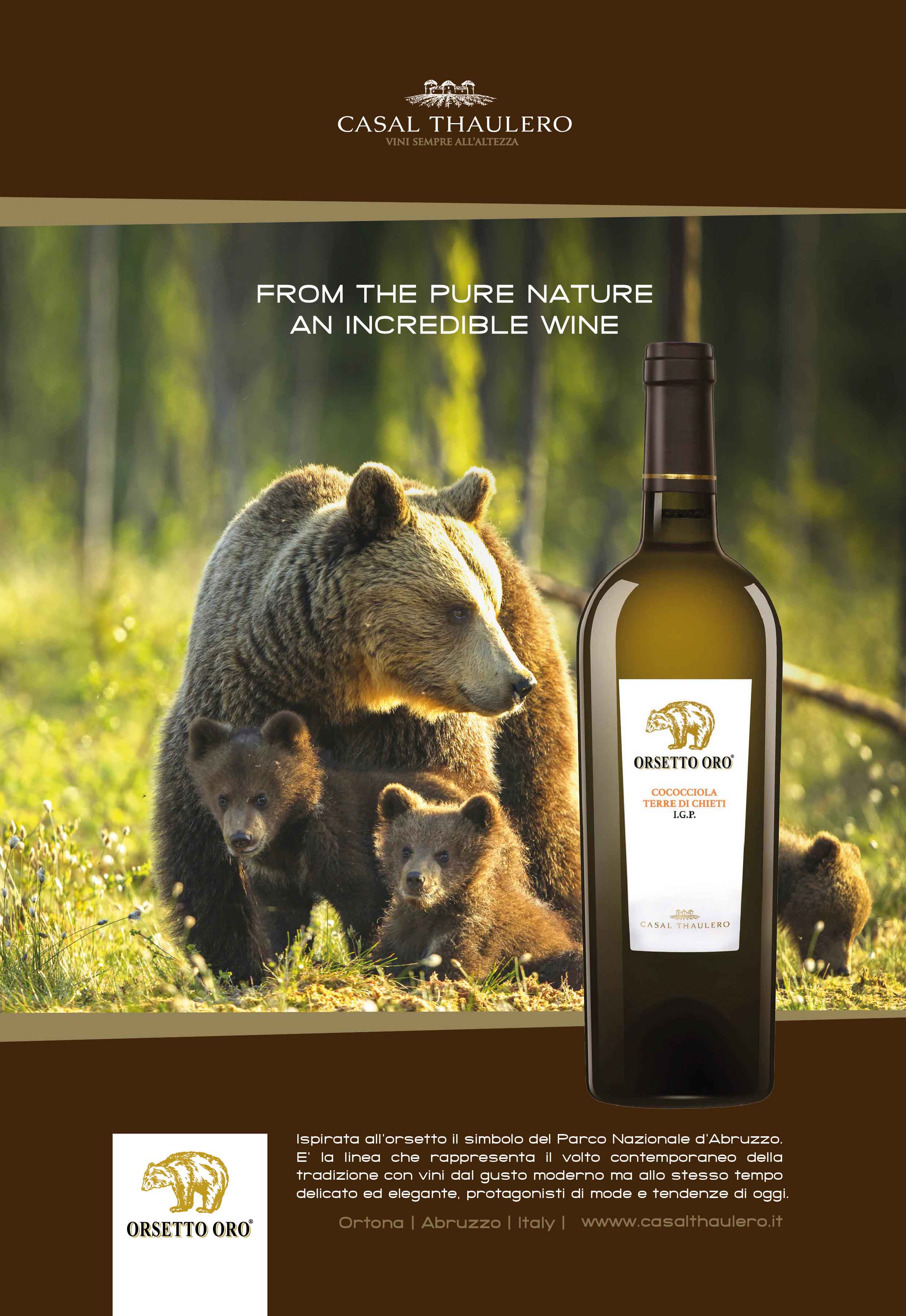 Casal Thaulero launches Cococciola IGP Orsetto Oro
The ORSETTO ORO line by Casal Thaulero, following the introduction of Passerina IGP wine, enriched with another wine made from a local grape variety: Cococciola. The idea to produce undiscovered wines from Abruzzo autochthonous grape varieties, in addition to well-known Montepulciano and Trebbiano, leads to create awareness of the huge potential of Abruzzo grapes as Cococciola and Passerina, whose grapes are capable to offer unique wines. Once again the company's philosophy combines tradition and innovation, respecting an ancient land, while interpreting it in a modern way.
After several years of experimentation, both nationally and internationally scale, the Cococciola masterfully vinified is appreciated to be as a pleasant wine satisfying the taste of many consumers, from the youngest to the most experienced. It is a delicate, harmonious wine, fruity and persistent with a good acidic structure to make it fresh and long-lasting, with bitter hints of citrus and grapefruit at the finish.
It is best served as an aperitif, ideal with seafood salads, raw fish and shellfish main dishes.
ORSETTO ORO is the range of products inspired to the Bear, the symbol of the Abruzzo National Park. It is the line representing the contemporary facet of tradition with modern taste wines at the same time delicate and elegant, playing a leading role in today's fashion and trends.
Come and discover our news at #vinitalyabruzzo #vinitaly2016 #wineabruzzo Padiglione 12 stand F2.