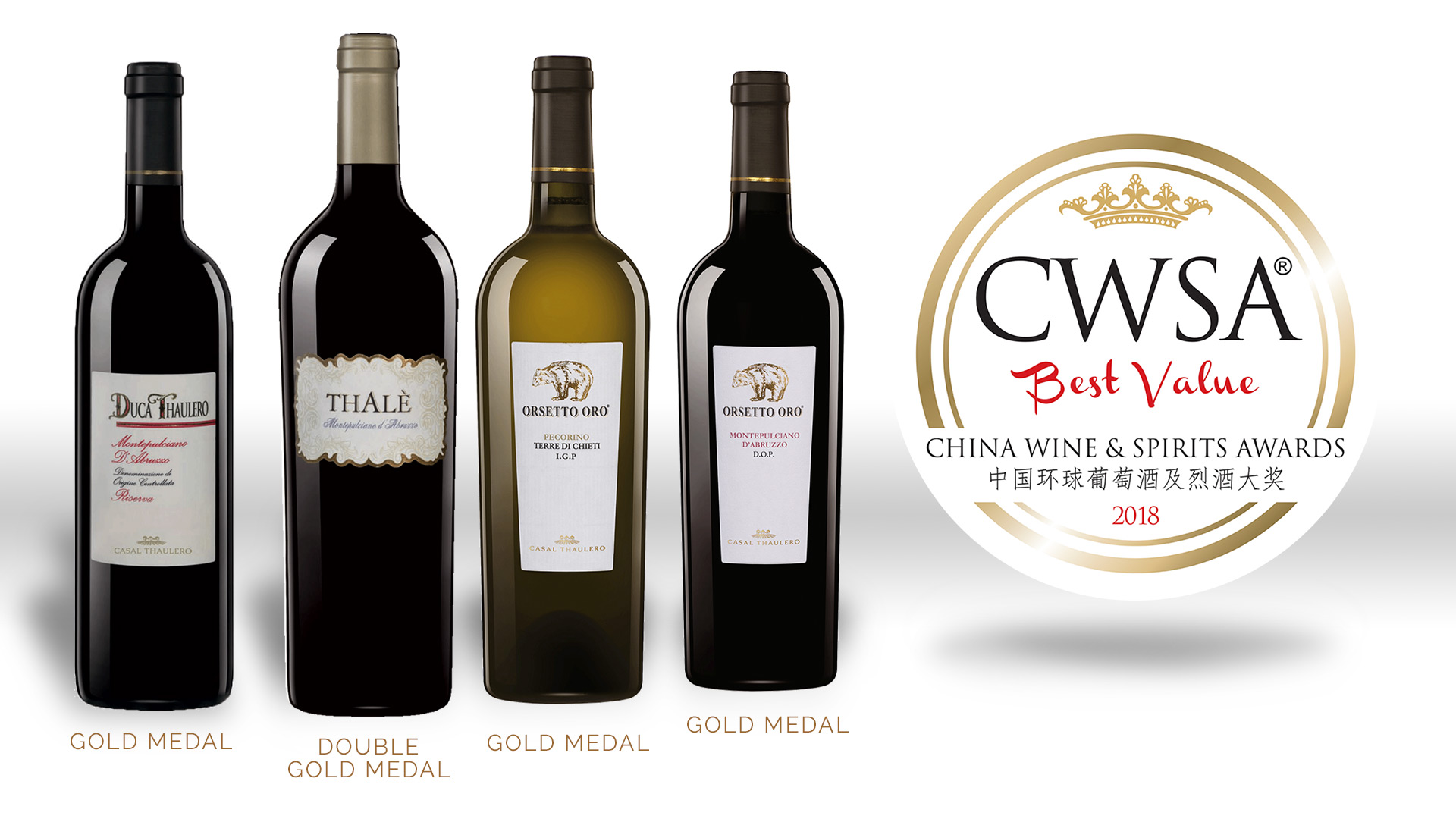 Casal Thaulero triumphs at CWSA – China Wine & Spirit Contest 2018
Three gold medals and a double gold medal at the CWSA 2018 testify how Casal Thaulero wines are being appreciated all over the world.
The precious double gold medal is awarded by Montepulciano d'Abruzzo DOP 2010 of our most prestigious line: THALÈ.
Best placements also for Montepulciano d'Abruzzo DOP 2013 DUCA THAULERO and Montepulciano d'Abruzzo DOP 2015 ORSETTO D'ORO.
The third gold medal was won by Pecorino Terre di Chieti PGI 2017 from our ORSETTO D'ORO line, the line that includes wines characterized by a modern. andt at the same time, delicate and elegant taste, with the aim of being protagonists of fashions and today trends.